The City and MSPC plan to rehabilitate the historic brickwork that encircles and defines the focal point of the Lord & Schryver-designed garden, which  houses the Mae Tarter Old Rose Collection. The work includes removing the existing bricks, installing a concrete base, then reinstalling the bricks in the exact pattern in which they were originally installed. A supply of historic bricks is available in cases where existing bricks are too worn to be reused. The project also includes the installation of three benches on brick pads and the replacement of the sun dial that originally topped the fluted column.
The existing brickwork of the garden's circular focal point has become dangerously worn and uneven.

A close-up of the existing brickwork shows the problem.

The Tarter Old Rose Garden in bloom in 1993.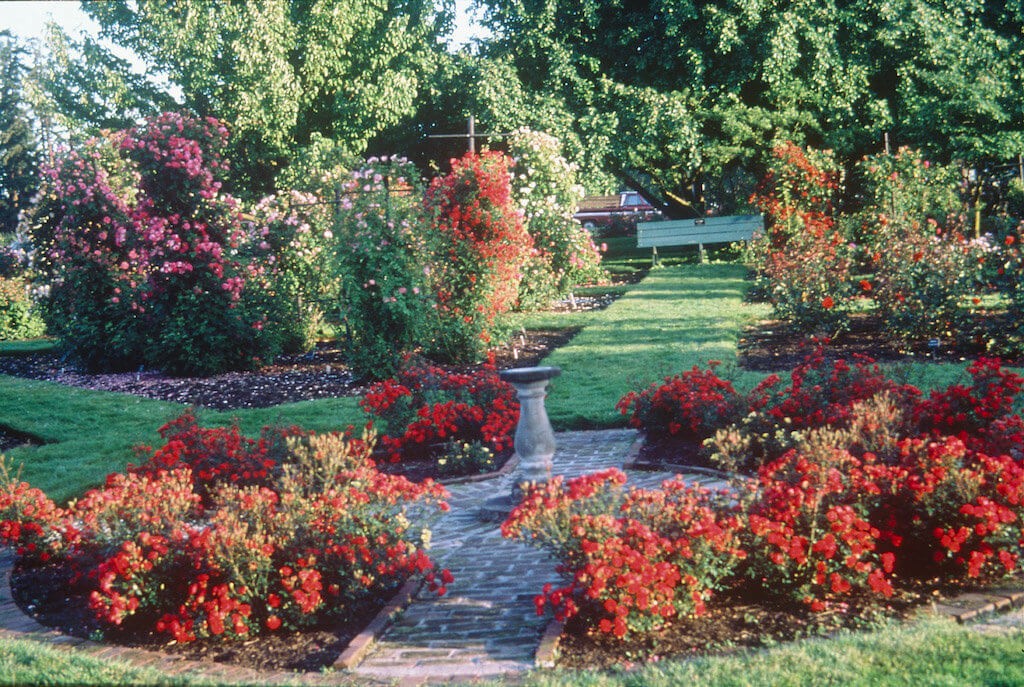 The brick foundation of an existing bench has also become an unsightly hazard. It was placed off of the garden's east-west axis during an earlier Rose Garden rehabilitation.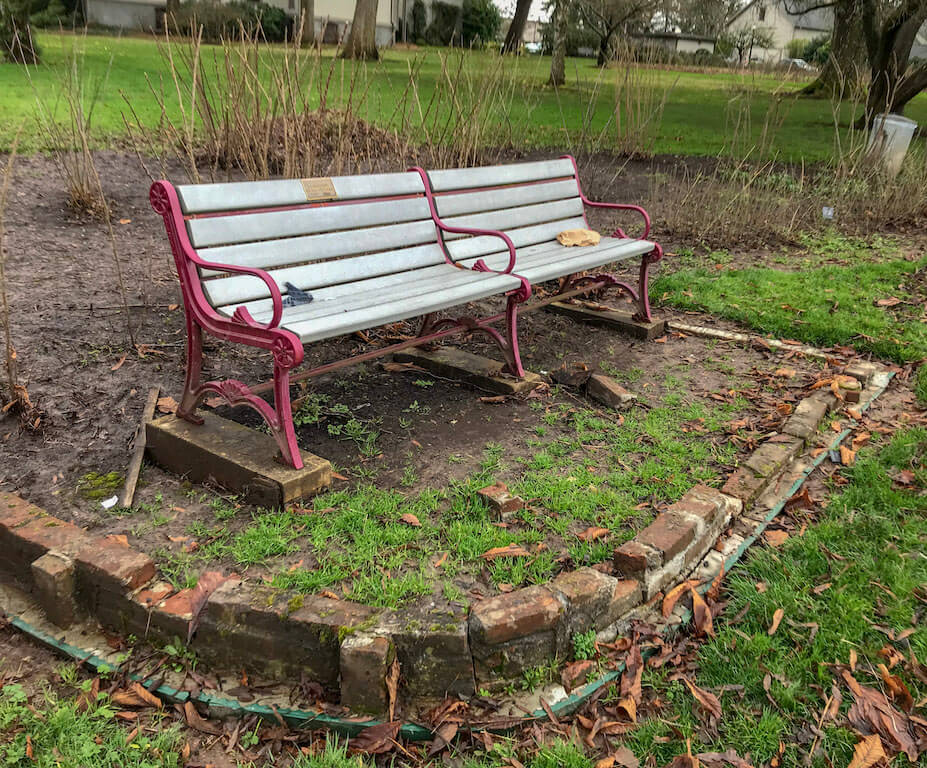 The garden's east-west axis with the misaligned bench shown at A and future bench placements indicated at A1, B, and C.