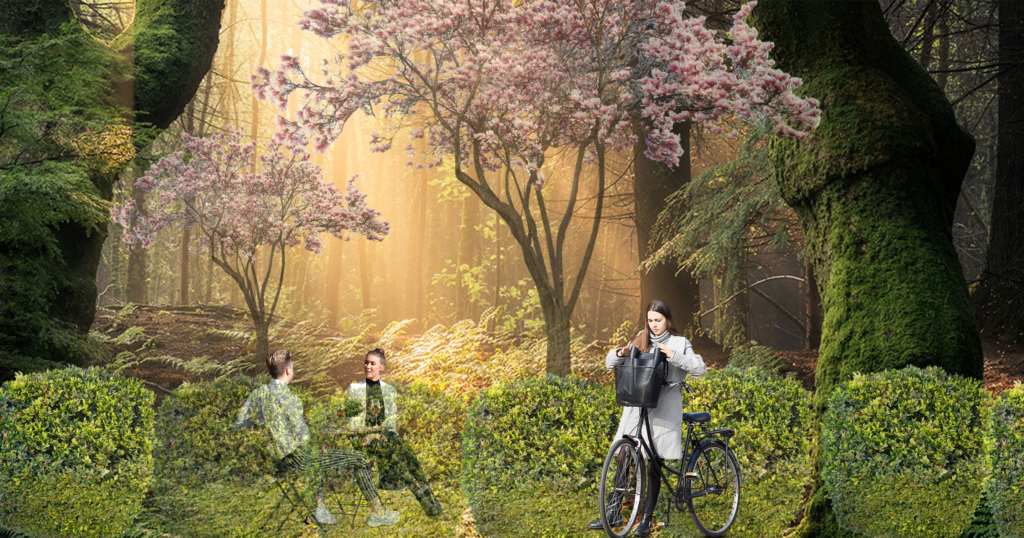 The Woodland Garden Project
The Woodland Garden will turn what had been a prominent but underused space at Bush's Pasture Park into an informal and inviting new garden. The garden will features hedge-lined strolling paths and seating under a canopy of flowering dogwoods and native conifers. Several existing flowering trees, such as cherries, magnolias and even a Witch Hazel, are incorporated into the design. A variety of ground cover plants will help create the feel of a native Oregon woodland. The design elements echo the work of pioneering landscape architects Elizabeth Lord and Edith Schryver, who contributed to what was the Bush family farm and and is now Bush's Pasture Park.
Support the Woodland Garden
To complete this project, Mission Street Parks Conservancy has committed to raising $46,000 in cash and in-kind donations. We have had great success so far, already raising $13,000 of our goal, but now we need your help.  Please consider supporting this beautiful new garden with your dollars.  Here's what your support will buy:
$5,000 will pay for the supplies needed to install irrigation in the garden.
$2,500 will cover half the cost of materials for the pathways or for one larger table.
$1,000 will pay for all the compost that we need to add to improve the soil quality before we plant.
$400 will allow us to add a dozen flowering shrubs inside the garden.
All contributions, no matter the size, will move us closer to our goal. All donors, except those who wish to remain anonymous, will be acknowledged on a plaque in the garden.
Please make your donations online or send a check to Mission Street Parks Conservancy, 600 Mission St SE Salem OR  97302.  Thank you for your consideration.
Stay Updated on the Woodland Garden
If you will like to receive periodic updates on the Woodland Garden, please click on the subscribe button. You will not be added to any other mailing list.